Successful Cases: the Key Points When Applying for Singapore PR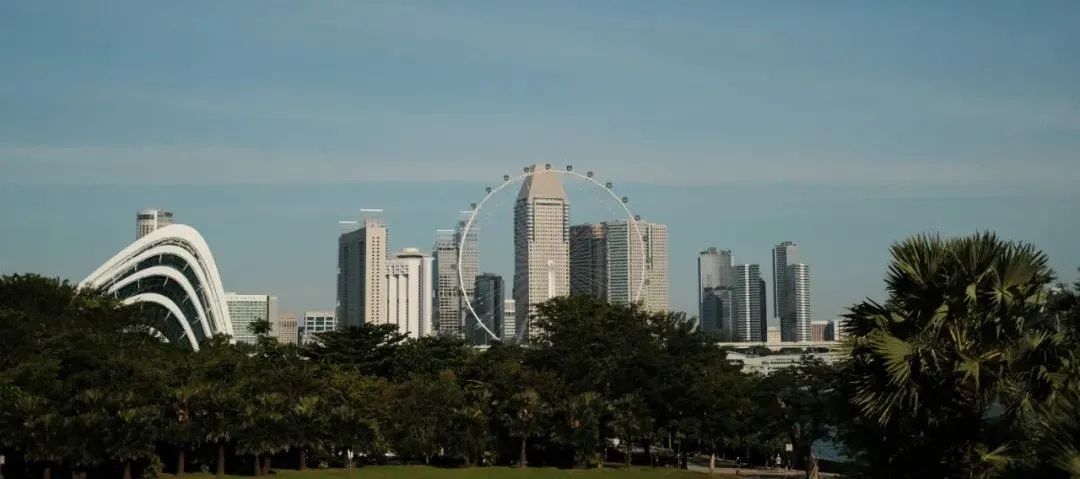 On April 26 this year, Singapore's entry measures were further simplified. No matter whether you are holding a short-term visa or a long-term pass, as long as you complete the entire vaccination process, there are almost no mandatory restrictions on entry to Singapore. It is for this reason that more people are considering moving to Sinapore and coming to consult.
Last week Elite Stage mentioned the importance of getting Singapore PR and some soft criteria for getting PR.Some people say that applying for PR in Singapore is a metaphysical science… It seems that the conditions are almost the same, while some people can get PR at one time; some people apply for 3 or 4 times and fail.

Today we will look at a few successful cases.
Industry, income, and age are not the only three conditions for applying the PR
In the field of engineering, five years in the new year, the sixth applicationApplicants start out in very entry-level engineering positions with a mismatch between educational backgrounds and jobs. Although his wife has a job in Singapore, she is in a lower-paying administrative position.Five years after the client came to the new year, his position and salary have been greatly improved. He and the employer who sponsored his application have the advantages that the government values, and it is likely to meet the government's fair consideration framework. Furthermore, the applicant later implements some projects that are beneficial to PR applications, including social integration plans and various insurance policy recommendations.

Final PR approval time: less than 6 months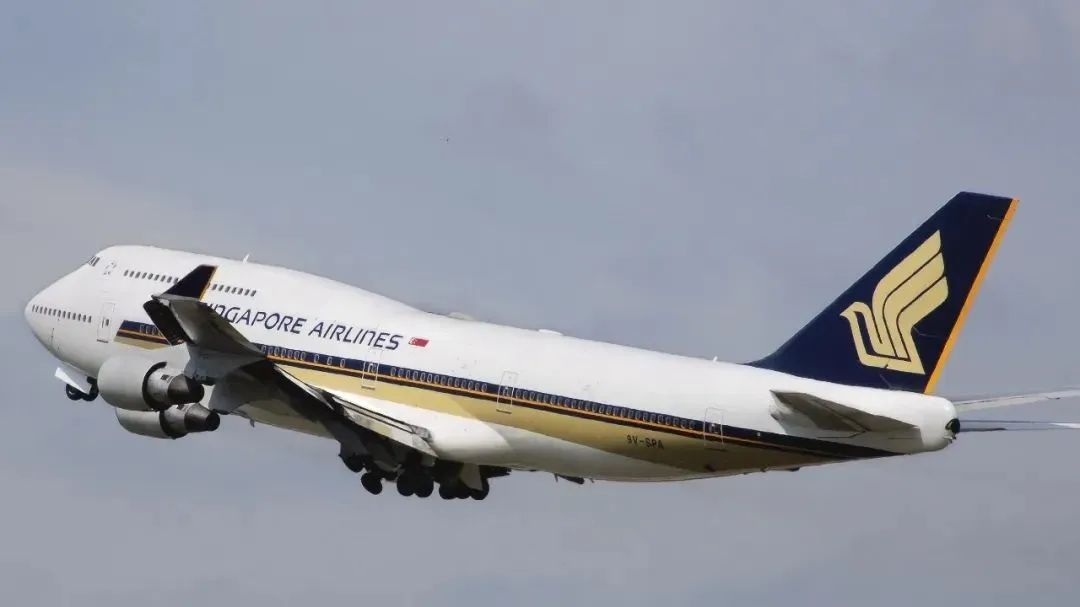 Construction industry, 2 years SP + 3 years Ep, the application is approved within 10 monthsThe applicant is of Malaysian nationality and graduated with a bachelor's degree from the Malaysian Government University. He has been working as a senior equipment engineer for 5 years and currently holds a middle management position in the construction industry. Married and with a newborn child, he felt the urgency of finding his true place in Singapore for the sake of his children.During the epidemic period, that is, the application was made in April 2021. Through the verification of the application documents, the standards of the Immigration Department, and various government indicators, the PR was finally successfully passed in February this year.

Final PR approval time: 10 months
Understand Singapore's immigration policy, five key realities
 Singapore remains an attractive place for foreign companies;Singapore is still investing in future industries to drive economic recovery;

Singapore needs skilled foreign talent to promote these industries and train the local workforce;

Local jobs will not be transferred to the foreign population;

There is no urgent need for Singapore to reduce quotas for permanent residence and citizenship application approvals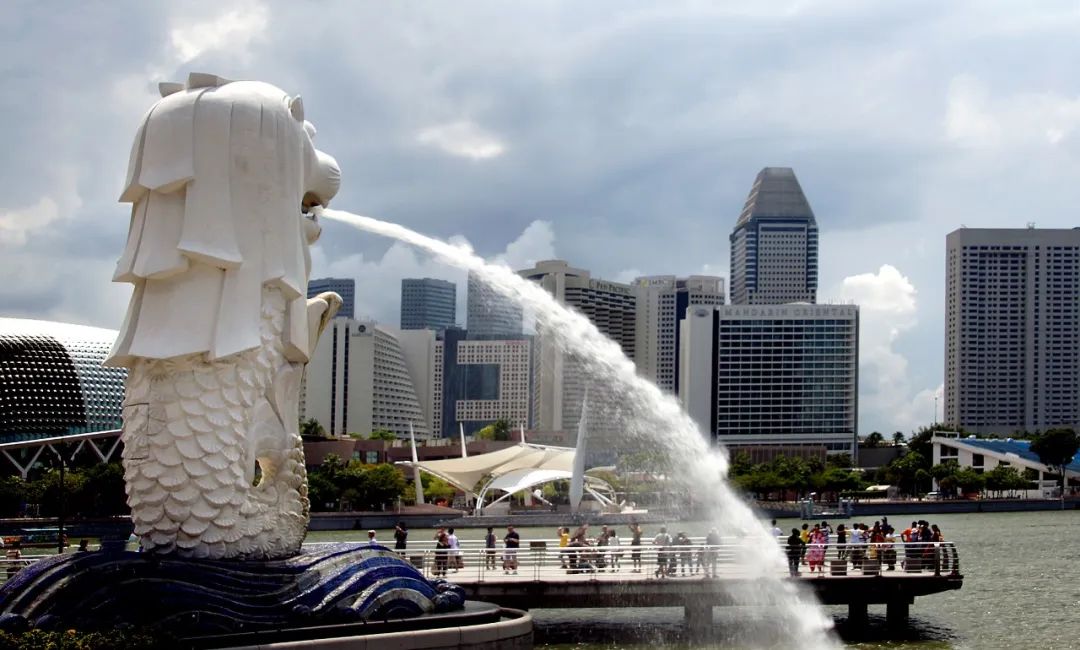 Rising unemployment is very dangerous for a country as small as Singapore. The negative multiplier effect will push the economy into a cyclical recession. Singapore urgently needs to protect its economic competitiveness.
And by investing in developing and promoting future industries onshore and remaining neutral in a trade war between major powers, Singapore is set to become an enticing location for corporate global regional headquarters.
According to people familiar with the matter, TSMC, the world's largest chip foundry, is considering building a factory in Singapore to increase its semiconductor production capacity; NIO was successfully listed in Singapore. Singapore needs and will remain open to restoring and maintaining its economic competitiveness, and it needs foreign talent with strong skills to drive industry development, and stimulate and drive economic recovery.
Therefore, on the one hand, the Singapore government will protect the rights and jobs of citizens and permanent residents. On the other hand, the Singapore government will continue to welcome foreign immigrants who meet the selective immigration policy, so as to alleviate Singapore's aging and low birth rate and restore economic development.
Like Singapore, any success is not achieved overnight and requires preparation, planning, and hard work. Therefore, why not seize this good opportunity to apply for PR and add more possibilities?
Matters needing attention when applying for PR
Although it seems that the application is not too difficult to succeed, some people have even been approved in a very short period of time.However, in order to avoid mistakes and waste of time when applying, the following points must be kept in mind and avoided
Incorrect documents required to 
apply for PR
Due to the preparation of a lot of personal information, the name of the file must be clearly listed to avoid uploading the wrong file in the wrong place.Before applying for PR, it is best to make a list of required documents so that omissions and oversights in the documents can be avoided.The question of translation is important. According to the requirements of the ICA official website, the documents for applying for PR must be in English.
Apply for PR online, but the input of personal information is incomplete
At present, the application for PR must be submitted online. During the application process, you must pay attention to all the fields to be filled in. Even if it has nothing to do with you, don't leave it blank. Remember to fill in the word N.A.After filling it out, take some time to review everything that has been entered into the system. Once you start uploading the necessary files, no modifications can be made. If some important documents cannot be provided, the applicant must provide reasonable reasons to the authorities to explain the failure to upload.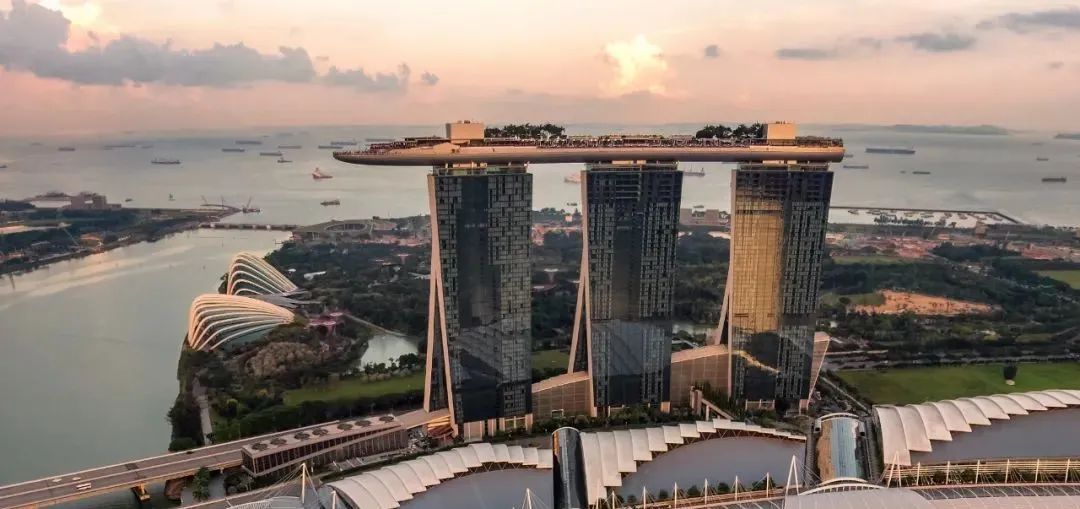 The documents required to apply for 
PR are not up to standard
When applying, you must ensure that the documents you provide meet the specifications set by ICA, otherwise, you will encounter problems that cannot be submitted during the application process.The most common problem that everyone encounters is the format and size of the file. As long as the file size does not exceed 2MB, the uploaded file must be in PDF, the image file must be in JPEG format, and it must be clear.*The most common problems: Passport Photo must be in JPEG image format, 400 x 514 pixels in size, less than 1MB in width, cannot be retouched, cannot reflect light, cannot cover eyebrows and eyes with hair, must be taken within three months, etc.
If you have been unfortunately rejected before, don't rush to make a new application immediately, and wait at least half a year for a possible salary increase or promotion or take some courses before making a new application.Spend at least a few weeks doing your homework and preparing documents before you apply. Hasty and rushed applications are prone to errors and may not be accepted.Remember to back up the documents and forms while preparing them. At least you will know what information you have submitted in the future, which will also help you in the process of getting approved in the future.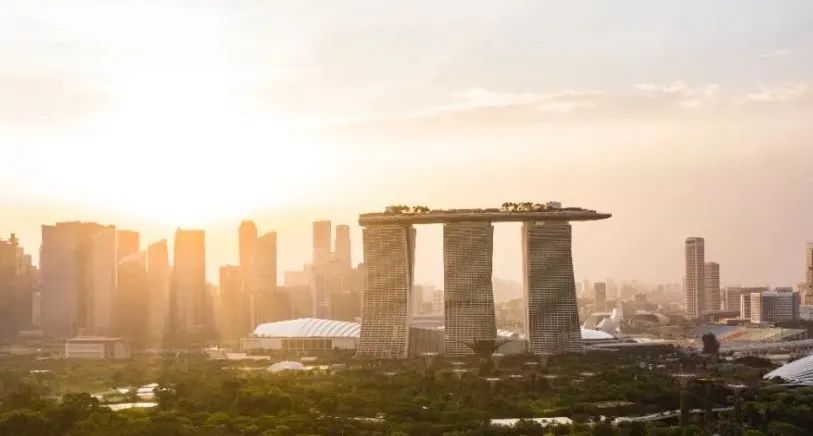 In addition, to apply for Singapore PR, the applicant must also meet some hard conditions:●●
Applicant Status Requirements (must meet one of the following):
1. Spouse of Singapore Citizen/PR2. Children of Singapore Citizens/PRs are required to be unmarried and under the age of 21

3. Parents of Singapore Citizens

4. EP and SP pass holders

5. Foreign students

6. Foreign investors
Application Documents for Student Pass Holders:●●Applicants must be students in Singapore schools, have lived in Singapore for at least two years, and have passed at least one Singapore national exam, such as PSLE, GCE N/O/A level, IP (Integrated Programme) courses, etc.
1. Standard passport photo size:- Taken within the last 3 months, with a width of 35mm and a height of 45mm;- Shot against a matte or semi-matte pure white background;

– 400 x 514 pixels;

– Full face photo without headgear, if the applicant is required to wear headgear according to custom, the headgear must not cover the facial features;

– The facial image from the top of the head to the chin must be between 25mm and 35mm;

– JPEG image format

2. ID card (if any)

3. Personal valid passport personal information and official remarks page

4. Birth certificate or household registration

5. Proof of name change (if any)

6. The highest degree of education (transcripts, qualification certificates, membership qualifications, etc. can also be provided)

7. Parents' valid passport personal information and official remarks page
Application documents for EP and SP pass holders:●●Applicants need to work for at least 6 months.
1. Standard passport photo size2. Valid passport personal information and official remarks page3. Front and back of EP or SP Pass

4. Birth certificate or household registration

5. ID card (if any)

6. Proof of name change (if any)

7. The highest degree of education (transcripts, qualification certificates, membership qualifications, etc. can also be provided)

8. Reference letters from previous employers stating the nature, duration and base salary (if any) of the employment

9. Pay slips for the past six months

10. A letter from the current employer stating the date of employment, monthly salary for the past six months, including overtime and allowances, which can be prepared by HR. This letter should be issued within one month before the application

11. IRAS Consent Form, expressing consent for ICA to obtain and verify financial information related thereto

12. For self-employed persons, a valid business registration certificate showing the name of the partner is required

13. For self-employed persons, work-related occupational licenses (e.g. hawker license, business license, property agent license)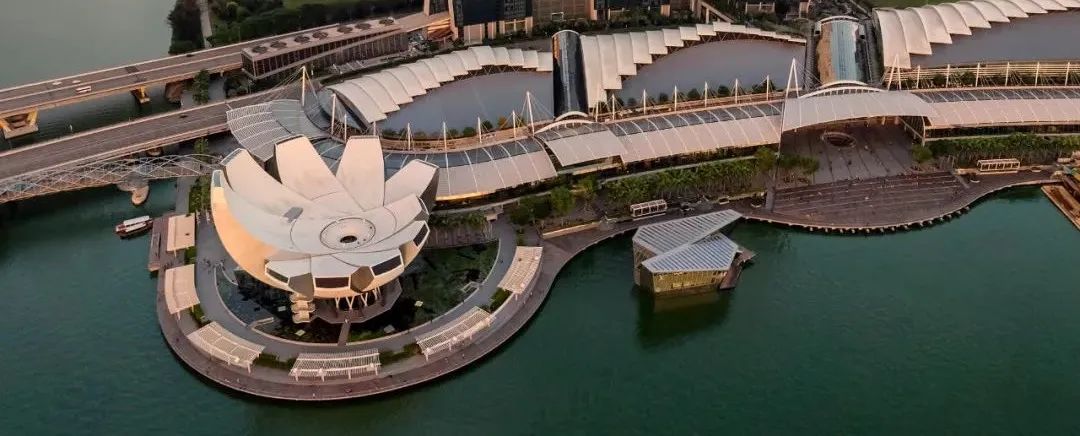 Married people also need these:1. Marriage certificate (notarial certificate)2. Death certificate or divorce certificate for previous marriage (if any)

3. Custody documents for children from previous marriages (if any)

4. Spouse's highest education certificate (including college degree), transcript, vocational qualification certificate, etc.

If spouses are applying together:

1. Spouse's a valid travel document and valid entry pass, passport (data page)

2. Spouse's birth certificate

3. Rename file (if any)

4. Spouse's ID card (if applicable)

5. Certificate of previous marriage and divorce of spouse and custody documents of children, or death certificate (if any)

If the children are applying together:

1. Child's passport information page

2. The child's birth certificate showing the names of the child and parents

3. Child adoption documents (if applicable)

4. Child name change certificate (if applicable)
1. The file size should not exceed 2MB;2. All documents must be in English, if Chinese documents, they need to be translated and notarized;3. Once the application is started, it must be completed within 7 days. Some documents need to be notarized or provided by the company, and the timing needs to be properly arranged.
For other application conditions, you can visit the website of the Immigration Bureau to check the information to be submitted.To be honest, it takes 6-8 months for the Singapore Immigration Department to review the applicant's information.It must be evaluated very carefully, so when applying, it is necessary to avoid basic situations such as incomplete information, incorrect information, and non-compliance with regulations.

This requires the help of professionals/institutions to help you prepare a lot of supplementary materials to polish your application file!

If you are interested in Singapore immigration, we have prepared an electronic document "Work-life Experiences, Policies, and Challenges in Singapore" to let you know more about the various aspects of lives, including marital quality, job satisfaction, and challenges in Singapore.

Because of limited space, please add our consultant WeChat (Wechat ID: Elitestage) below, and we will send you the full version for free.

⬇⬇⬇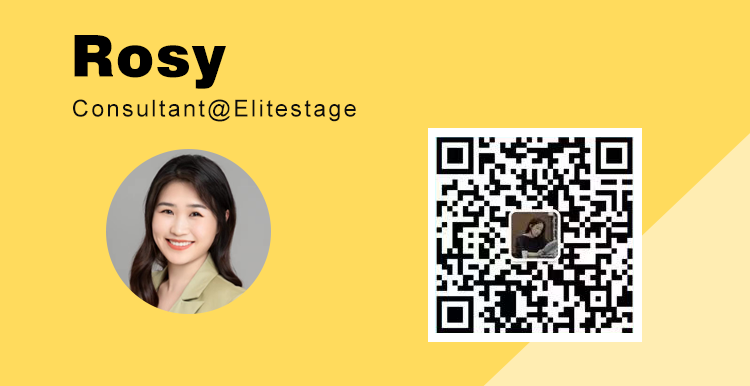 Work-life Experiences, Policies, and Challenges 
in Singapore