Mutual Visa Exemption: People Can Enter China Normally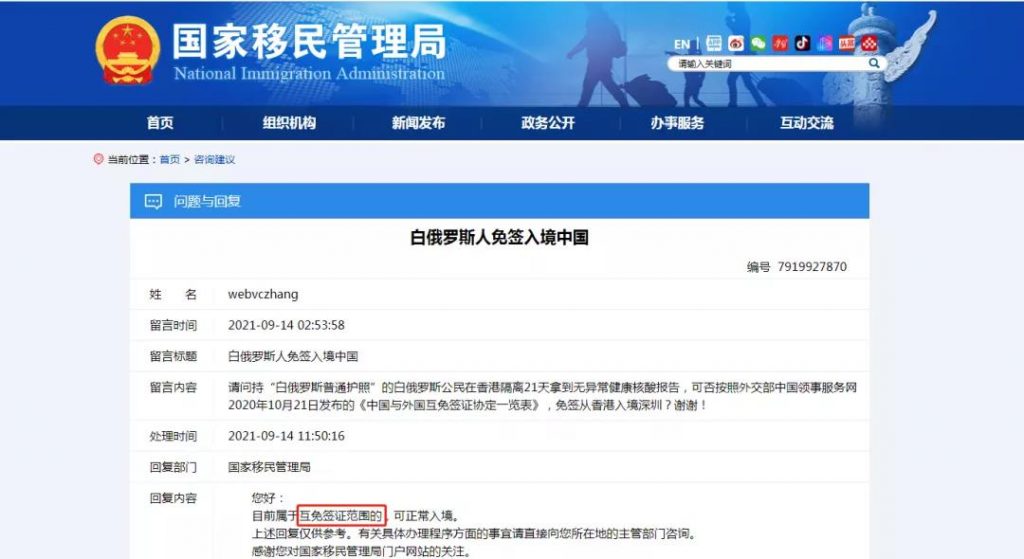 The official website of the National Immigration Administration replied that those who are currently covered by the mutual visa exemption can enter China normally.
At present, there are 16 countries with which China has concluded mutual visa exemptions (ordinary passport): UAE, Barbados, Bahamas, Bosnia and Herzegovina, Ecuador, Fiji, Grenada, Mauritius, San Marino, Seychelles, Serbia, Tonga, Belarus, Qatar, Armenia and Suriname. In addition, Oman will soon become the 17th country to exchange visa exemptions (ordinary passports).

At the same time, foreigners from 16 countries that have concluded mutual visa waiver agreements with China are not required to apply for a visa to enter China in advance (for business, visit, tourism, etc.), and certainly not to apply for a PU/TE letter from the Foreign Affairs Office, but this method does not apply to applicants coming to China for work purposes.