Income Tax Rate of These 3 Places in Mainland is lower than HK !
Have you got the news that at the end of this year, the previous taxation policy of eight tax exemption subsidies for foreigners will expire?
Well, you may wonder and find out any new preferential tax policy for foreign talents.
Today, Elite Stage will summarizes where foreign talents can enjoy the lowest personal income tax rate.
Check out the video for the quick answer.
⬇⬇⬇
Here is the key content.
Mark the following 3 area.
The Hainan Free Trade Port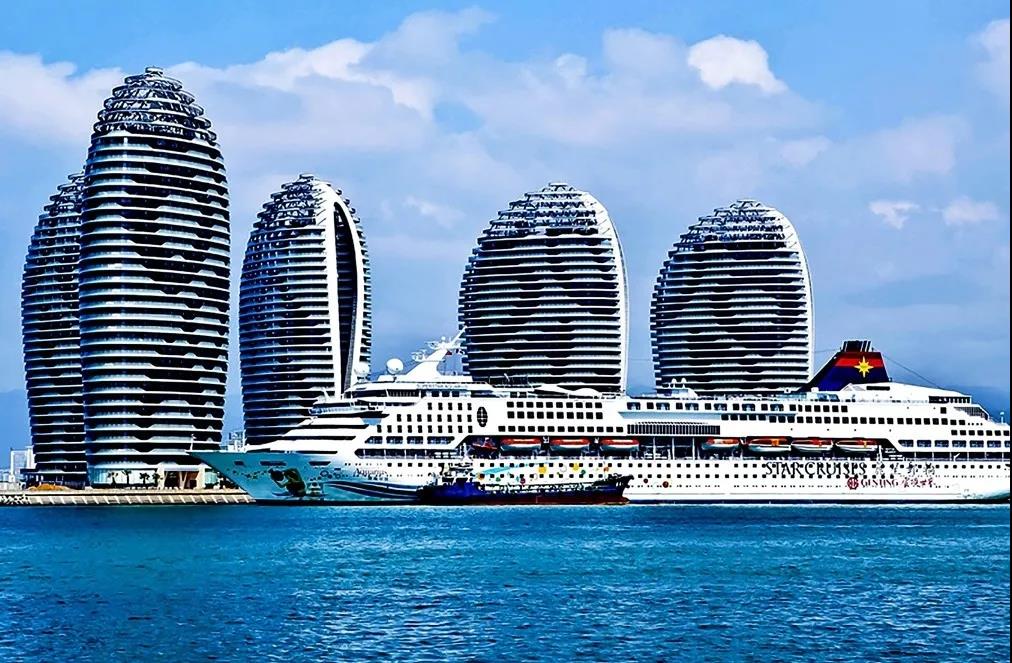 Hainan Free Trade Port (FTP for short) will be the largest free trade port in China and aims to attract global investment in the future.
In order to introduce highly-skilled talents and those in urgent need at home and abroad,  Hainan FTP implements the tax exemption on the part of individual income tax over 15% bracket.
From 2025 to 2035, Hainan FTP will continue to reduce IIT rates to 3%, 10%, and 15% (three tax brackets) for eligible talents' taxable income earned in Hainan, but qualified foreign or Chinese talents have to reside there for no less than 183 days per year.
The Guangdong-Hong Kong-Macao Greater Bay Area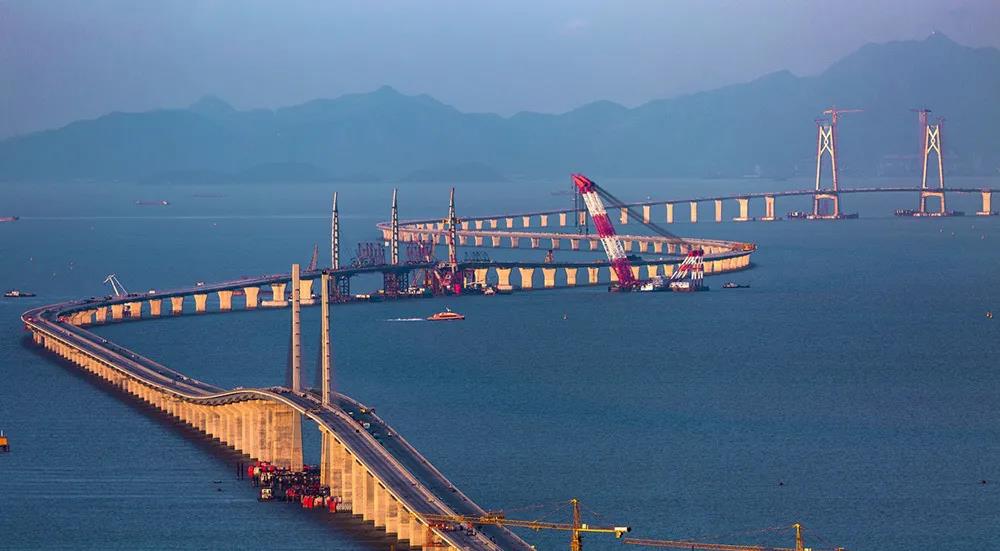 By the end of 2023, Guangdong Province and Shenzhen City shall provide subsidies for overseas high-end talent and urgently-needed talent (including those from Hong Kong, Macao and Taiwan, similarly hereinafter) who work in the Greater Bay Area, according to the difference of individual income tax rates between the Chinese Mainland and Hong Kong, and this subsidy shall be exempt from individual income tax. The subsidy is calculated at a single standard rate of 15% under Hong Kong Salaries tax or Profits tax.
Shanghai Lingang New Area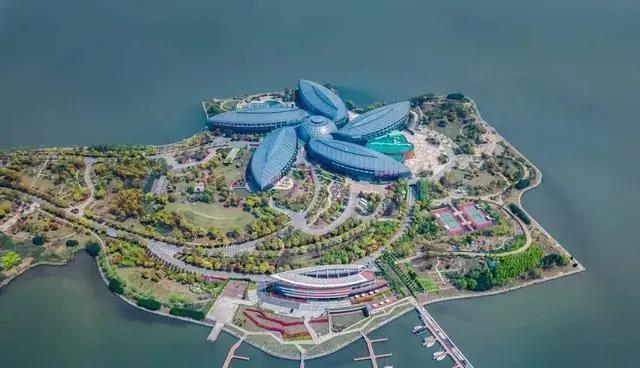 As a future collaborative gathering place for talent innovation at home and abroad, Shanghai Lingang New Area is also studying and evaluating similar individual income tax preferential measures of the above two places. It is believed that relevant detailed rules will be issued soon.
In conclusion, we summarize the following table and compare the tax rate with Hong Kong and Singapore.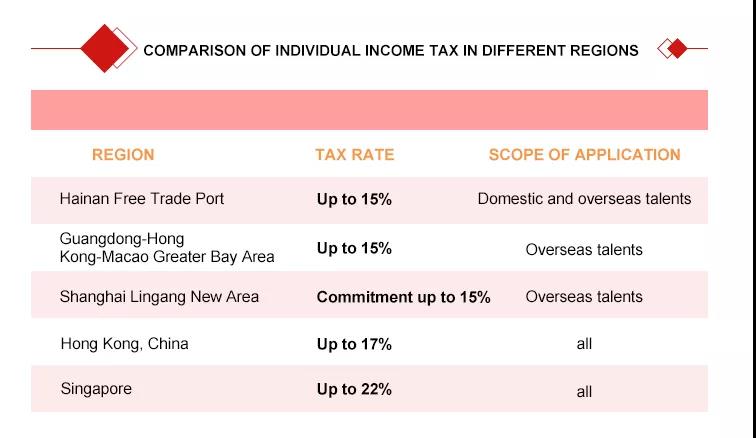 Elite Stage highly suggests paying close attention on above areas and grasp the development opportunities!