China's Medical Devices: Industry Key Market Entry Consideration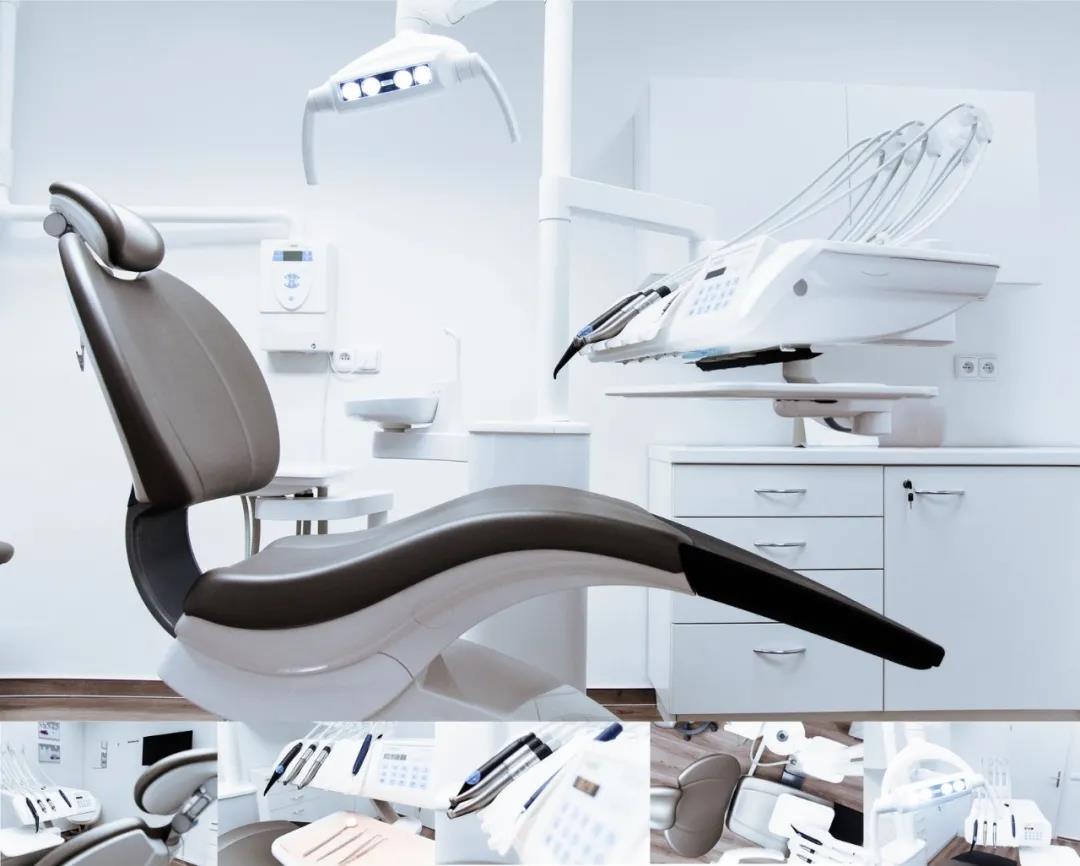 China healthcare industry is currently ranked the second largest in the world behind the US.
The market has grown at a consistently rapid rate in the past five years, and in 2019, the market reached RMB 7.82 trillion, an increase of 10 percent when compared to that from the previous year.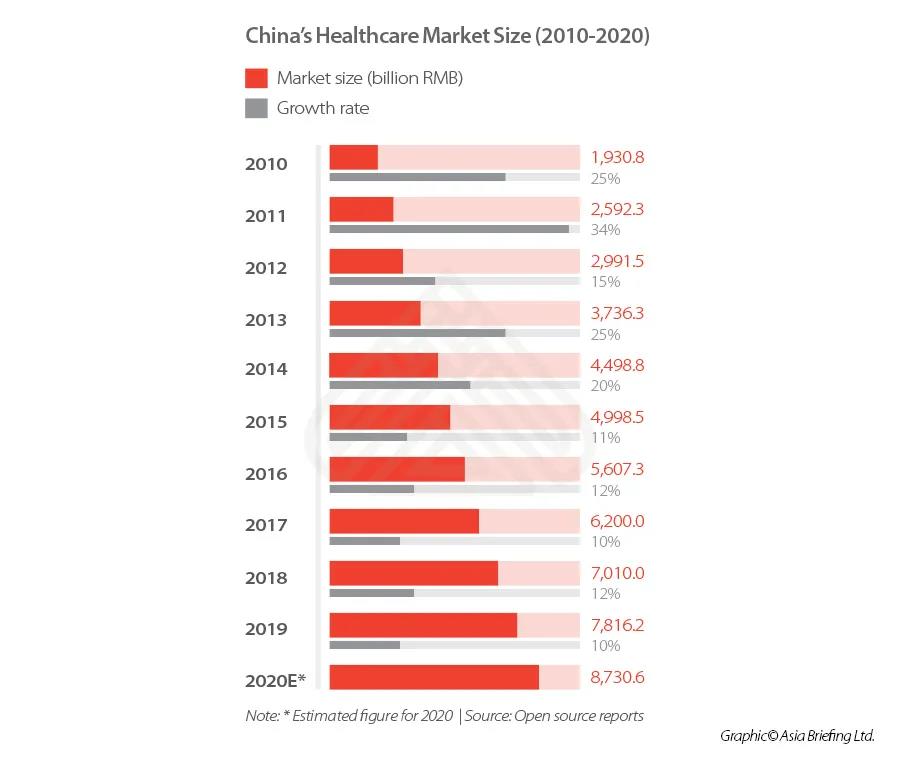 Despite this, the market remains relatively undeveloped, with China's health expenditure – including pharmaceuticals, medical devices, distribution, hospital, pharmacies and insurance – accounting for only 7.12 percent of the total GDP in 2020 (though this figure is an increase from 2018's level of 6.57 percent), while the US reached 18 percent in the same year.
Thus, the market presents considerable opportunities for growth, particularly as the Chinese government has more recently laid out multiple initiatives to support long-term growth and innovation in healthcare delivery, and healthcare will likely feature more heavily in the 14th Five Year Plan (covering 2021-25) than it did in the 13th Five Year Plan.
In terms of foreign investment, the healthcare industry has been steadily opening up to foreign participation – both in terms of removal of items in the National Negative List, and the addition of items on the National Encouraged List.In 2020, under the category of "medical device industry", China added a laundry list of new items into the- foreign investment encouraged catalogue, including manufacturing of AI medical aid equipment, high-end radiotherapy and surgical equipment, rehabilitation equipment, wearable intelligent health equipment, mobile and tele-medicine equipment, etc.
Healthcare industries in China's 2019 and 2020 Encouraged Lists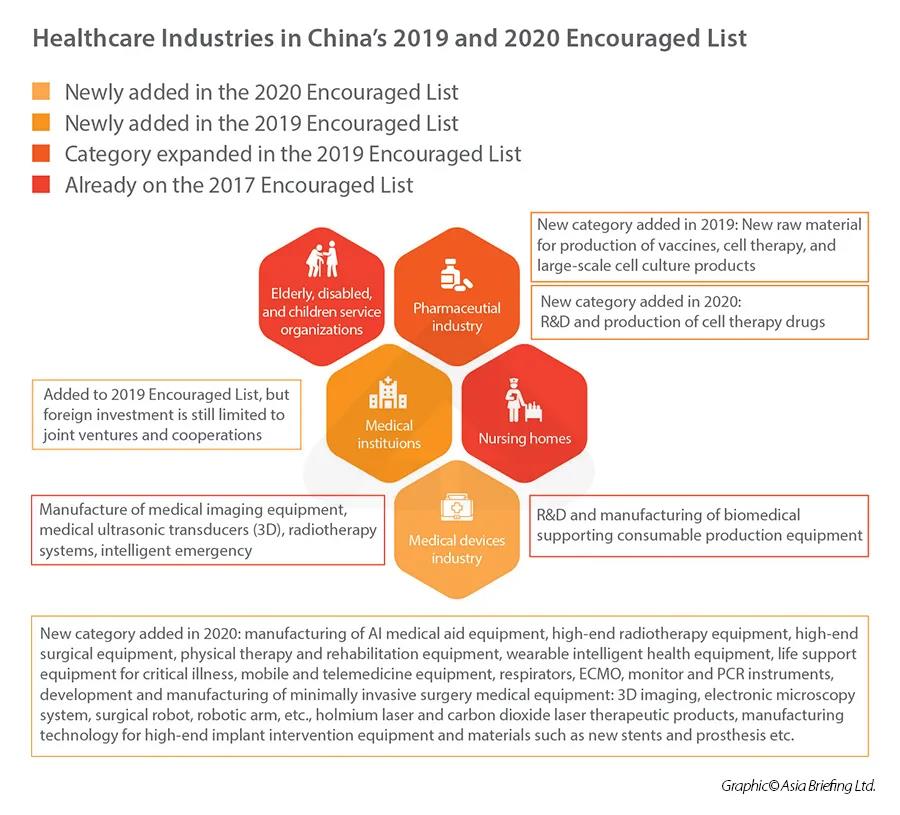 Market entry considerations
The Regulations on Supervision and Administration of Medical Devices (State Council Order No. 680) is the highest level of governing rules for the registration and record keeping of medical devices.Class I is the lowest risk class, meaning that registration is comparatively easier, while Class II and III usually involves a longer and more rigorous process – typically requiring local testing and clinical trials prior to its registration.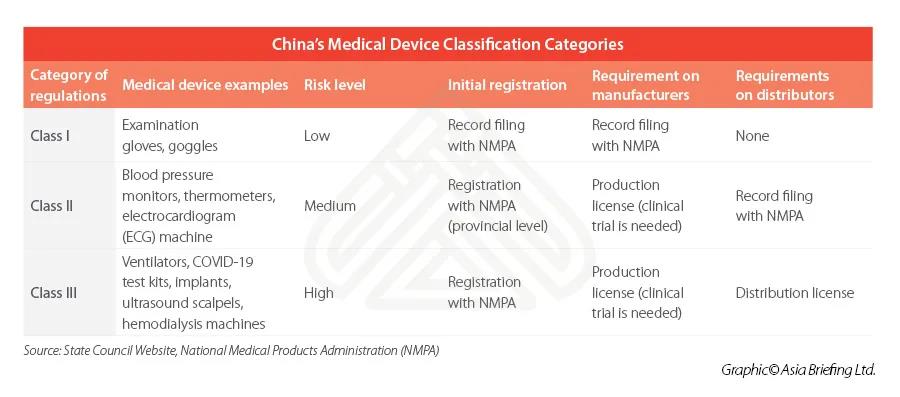 For each category, the company should apply for production or distribution license.
Firstly, production or distribution license application requires a registered address and it should be in accordance with real business operation address according to the regulations.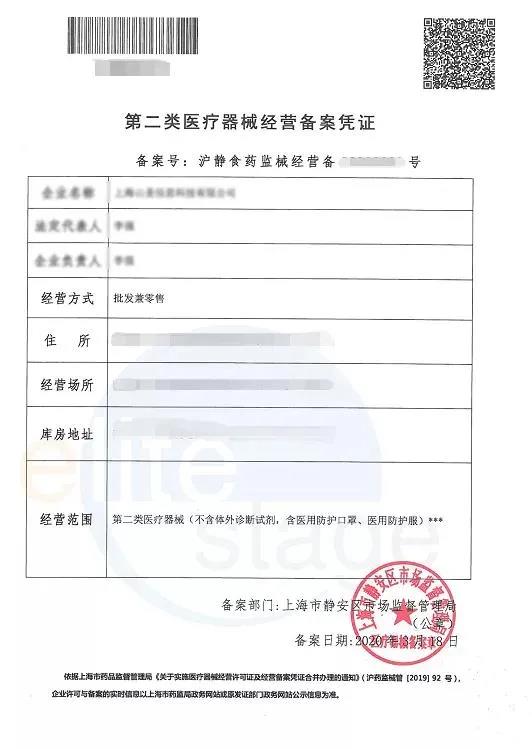 Besides, it has strict standards on professional staffs with allocated position, especially the quality management personnel play a very important role and it doesn't allow one staff holds several positions or part-time position.Last but not least, it is required the space area with the business office, at least 45 ㎡ in Shanghai,etc.