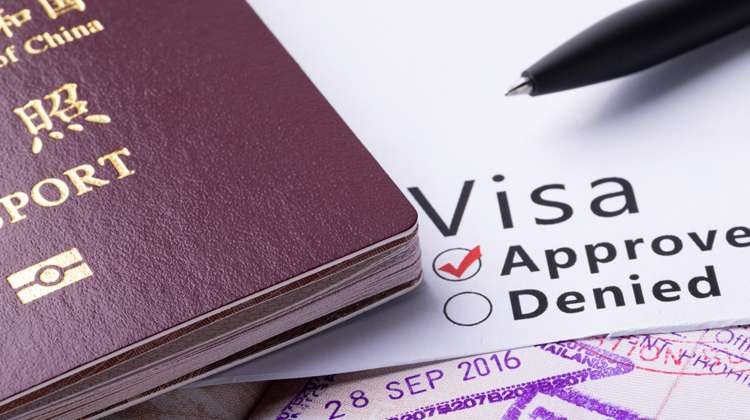 Question Summary on Automatical 2 months Visa Extension Policy
Recently, many expats have come to Elite Stage inquiring about visa or work permit expiration or renewal issues, some of them were very worried about that during the epidemic period.
And on the other side, on March 1, Mr. Liu Haitao, an officer of the National Immigration Administration (NIA) announced at a press conference that foreigners wouldl have their stay or residence permits extended automatically for two months without any special procedures during the epidemic period.
However, many foreigners were still confused about "automatical 60-day visa extension policy.

Today, Elite Stage concludes the common questions, trying to make those issues clearly.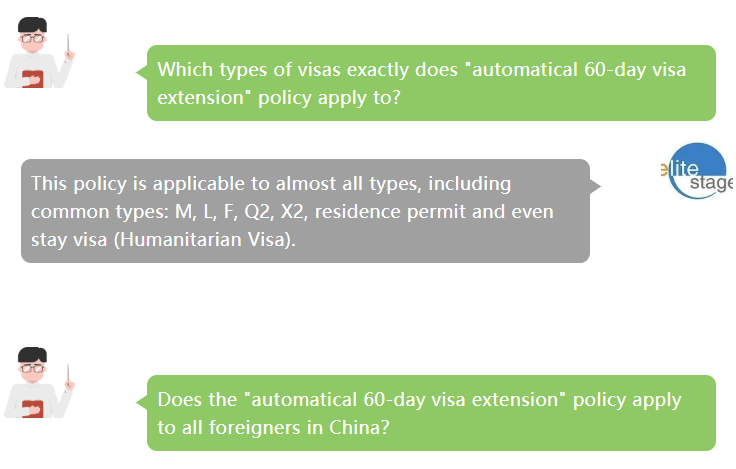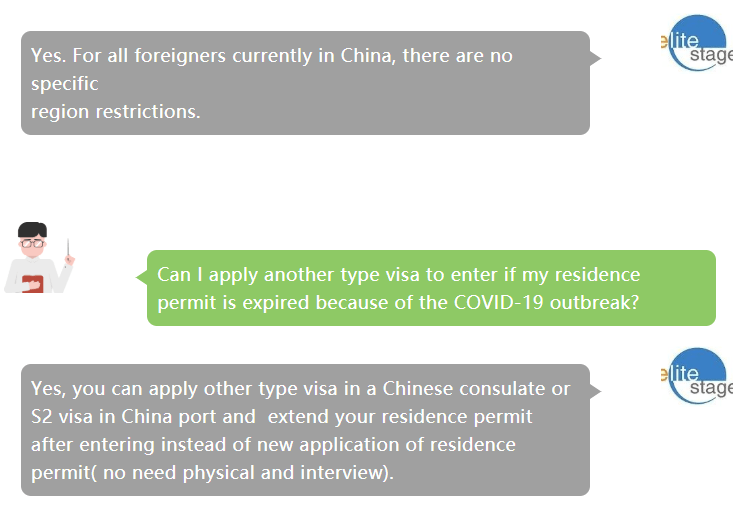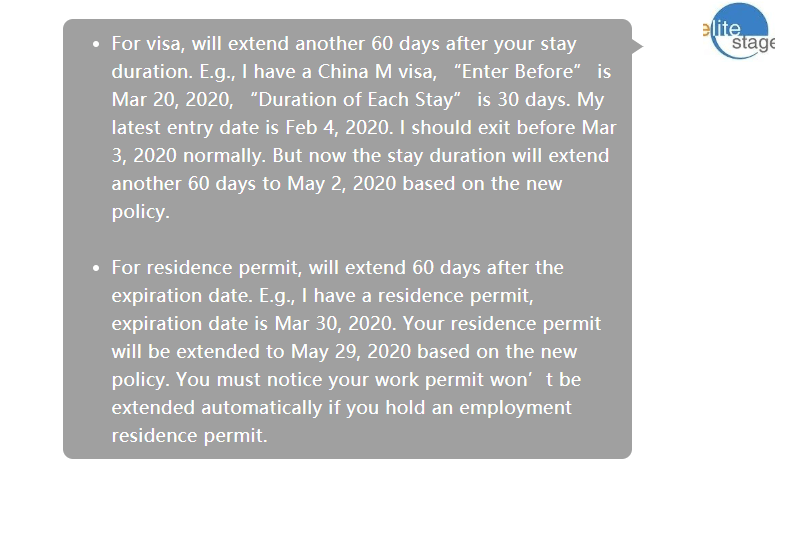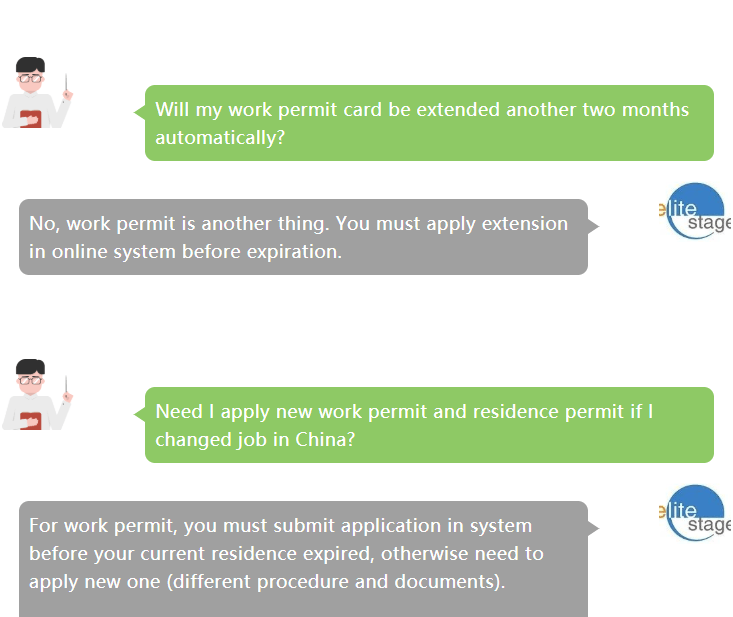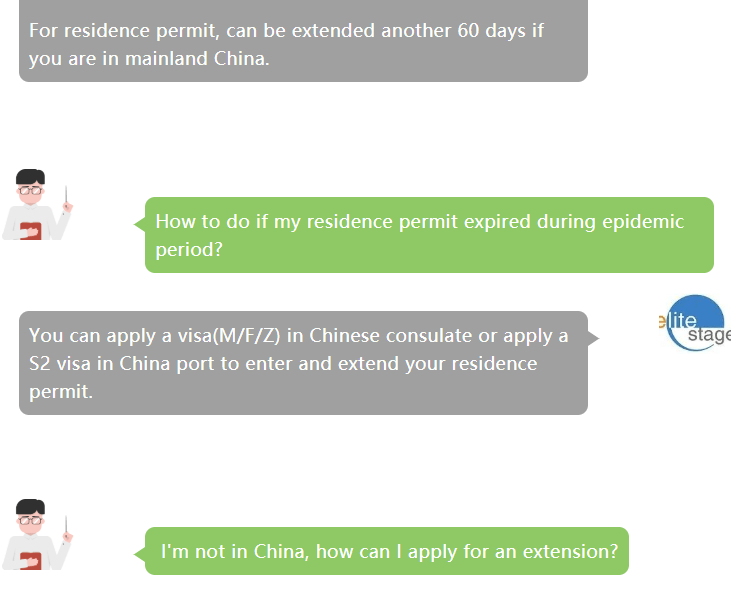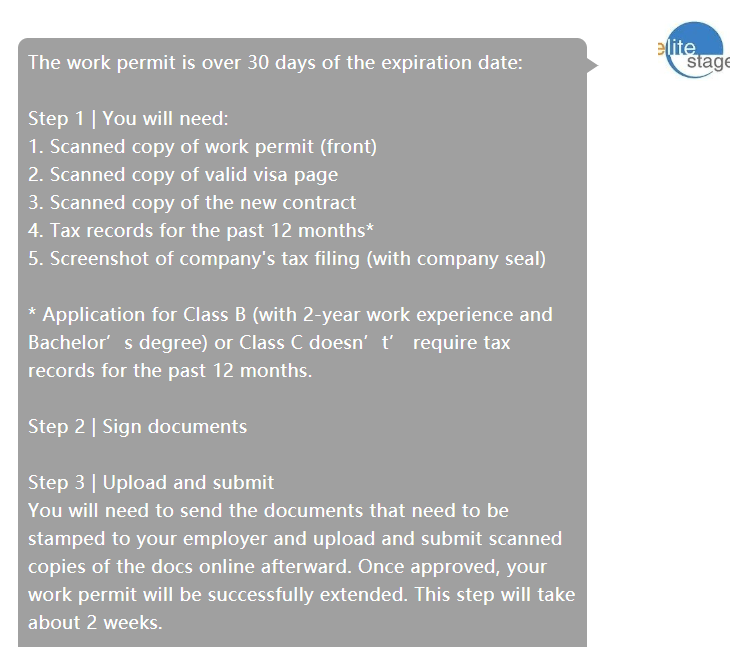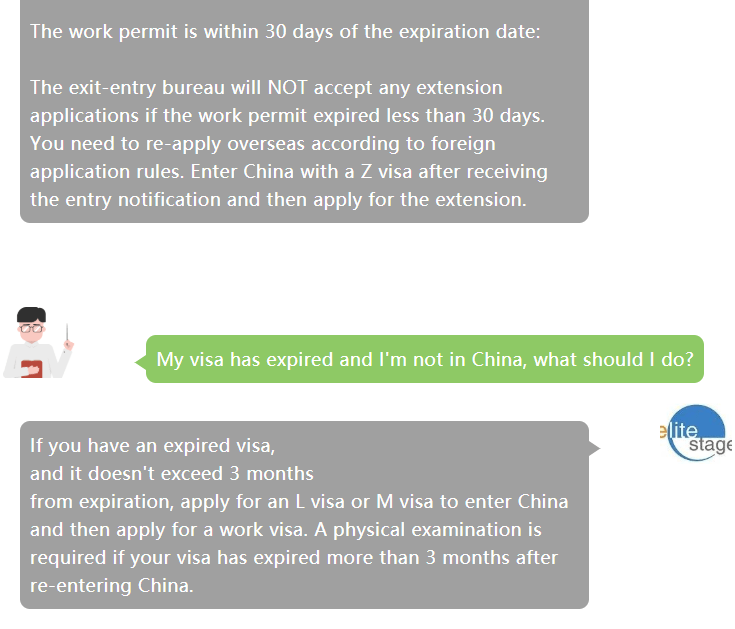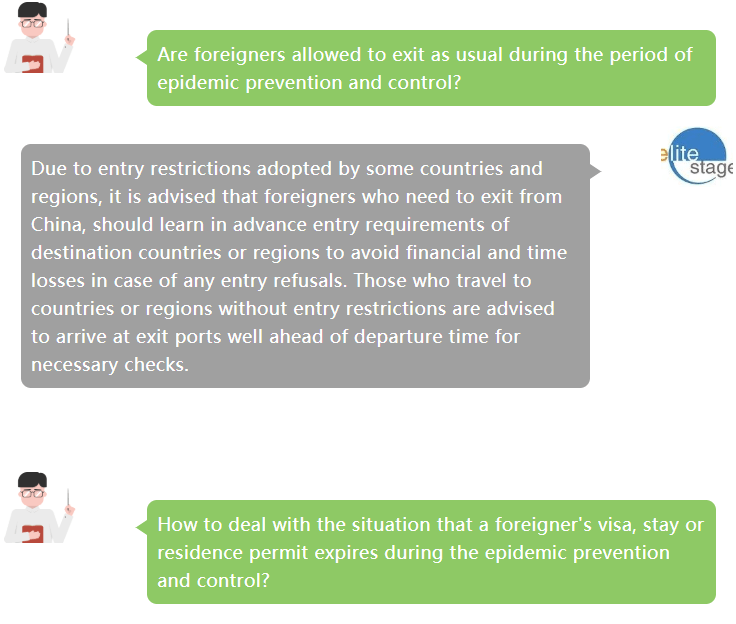 Notes
There are two dates are important on visa:
"Enter Before" Valid until this date, you can stay another 30/60/90 days after entering before this date. This date is not actual expiration date. It must be related with the following duration of each stay.
"Duration of Each Stay" How many days can you stay in China after entering before the above date showed on"Enter Before".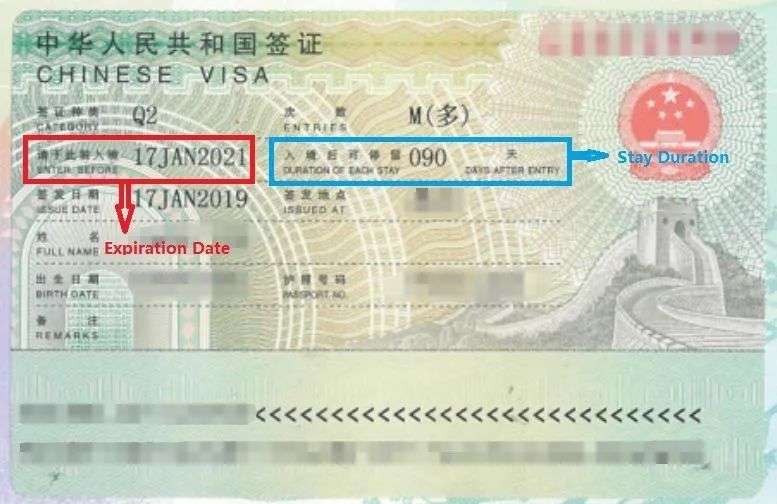 For residence permit ( employment /study / private affairs/ family reunion) issued by China Exit-Entry Administration, there is only expiration date and no stay duration. Valid for Residence until": it's the expiration date.