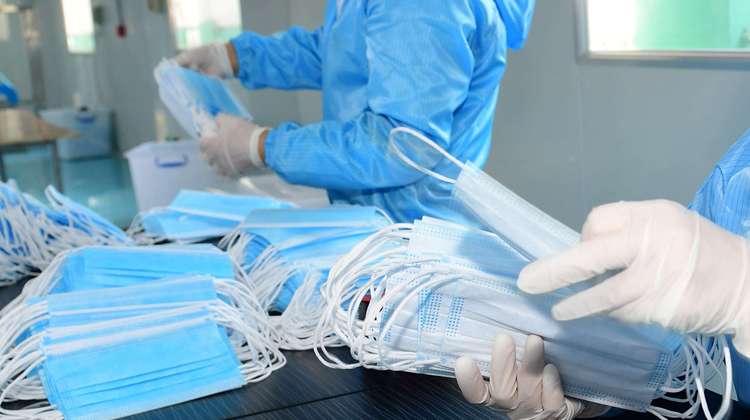 Importieren von Gesichtsmasken aus China: Lieferant,
Derzeit ist das Covid-19-Virus das weltweit schwerwiegendste Problem. Die Länder sind mit dem rasanten Wachstum konfrontiert 
Die Länder wurden mit dem raschen Wachstum neuer Fälle und dem Tod konfrontiert. Gleichzeitig hat der Mangel an medizinischen Zulieferern die aktuelle Situation verschärft.
Dieser Artikel soll die neuesten Informationen über Importe von medizinischen Zulieferern aus China liefern und sowohl Importeuren als auch Exporteuren helfen, Risiken zu vermeiden und erfolgreich Geschäfte abzuschließen.
Die neuesten Statistiken mehrerer großer Ausbruchsländer
Coronavirus-Ausbruch in den Vereinigten Staaten
As of April 15, at least 636,776 people across every state in USA, plus Washington, D.C., and four U.S. territories, have tested positive for the virus, according to a New York Times database.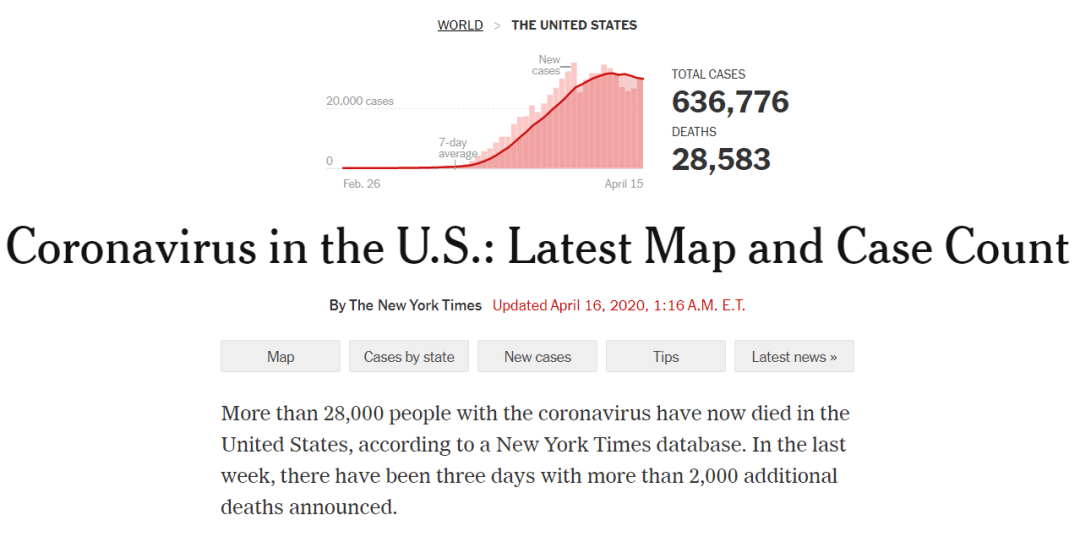 Der Ausbruch in diesem Land, in dem heute weltweit die meisten Fälle bekannt sind, sieht ganz anders aus als vor einem Monat oder sogar einer Woche. Anfang März wurden in den USA nur äußerst 70 Fälle gemeldet, von denen die meisten im Zusammenhang mit Auslandsreisen standen, da nur äußerst begrenzte Tests verfügbar waren. Und seit Anfang April ist die Zahl der Todesfälle um Tausende gestiegen, was teilweise auf die Verdoppelung der Gesamtzahl der Todesfälle in Indiana, Florida und anderen Bundesstaaten zurückzuführen ist.
Coronavirus-Ausbruch in Europa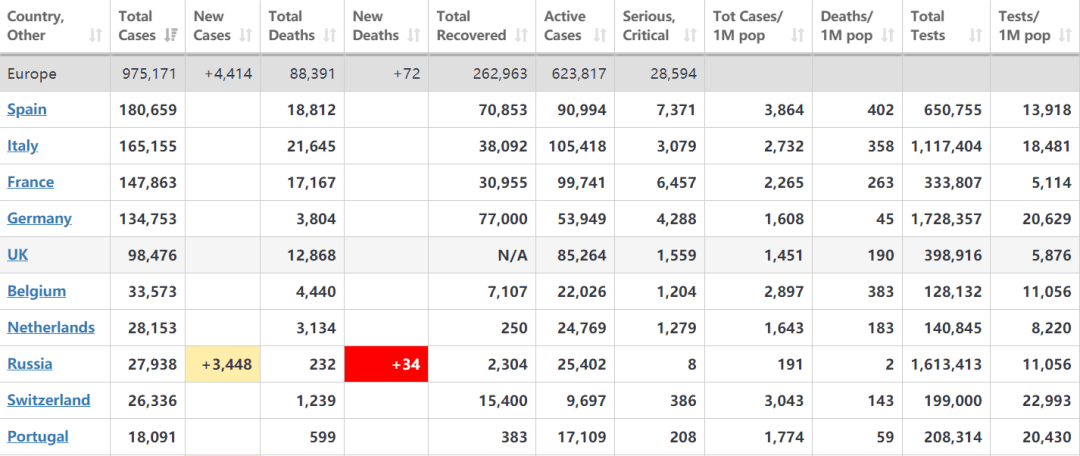 Bisher sind Spanien und Italien die schwerwiegendsten Ausbruchsländer in Europa.
The number of coronavirus cases in Spain amounted 180.6 thousand as of April 15, 2020. The virus spread to all Spanish regions, with the Community of Madrid suffering the highest number of cases with 49.5 thousand people。
Italien ist eines der Zentren für aktive Coronavirus-Fälle. Die Gesamtzahl der bestätigten Fälle beträgt 165.155 mit 21.645 Todesfällen und 38.092 Wiederherstellungen oder Entlassungen. 
Außerdem haben Fälle in Frankreich und Deutsch auch über 100.000 erreicht.
Coronavirus-Ausbruch in Südkorea und Japan
Bis zum 8. April 2020 betrug die Gesamtzahl der Coronavirus-Fälle in Südkorea 10.423, wobei 204 Menschen starben.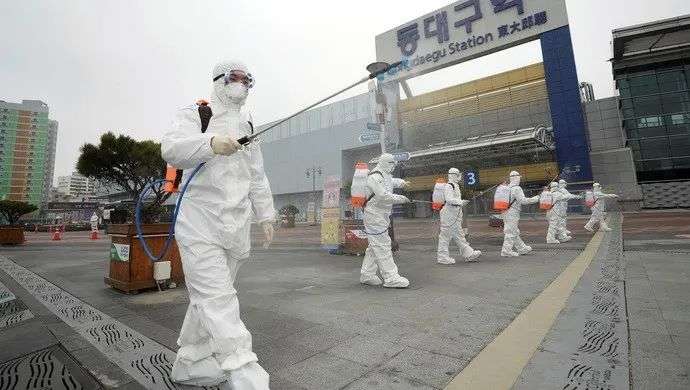 In Japan, there were a total of 4,257 confirmed cases of coronavirus disease (COVID-19) in Japan, with 2,806 patients showing some symptoms. Japan has declared a state of emergency and has unveiled a stimulus package worth $990 billion. 
Global Mask Demand And Prices Are Rising Wildly
With the uncontrollable development of the global epidemic, the demand and prices of medical protective products such as disposable masks have also increased rapidly!
Spanish demand grows 100 times
According to the Spanish "Daily Development" website on February 25, 2020, Federation of Pharmaceutical Distributors consists of 9 pharmaceutical associations representing 19 distribution companies, which account for 97% of the Spanish pharmaceutical distribution market. 
A spokesman for the organization emphasized that the demand for masks experienced "unusual" growth between January 2019 and January 2020, with a growth rate of 10,000%. The report said that the growth in the demand for masks last week remained above 8000%. 
Korean mask prices up 800%
The price of Korean masks has skyrocketed, with a single price of more than 4,000 KRW (about 3.2 USD) online.
According to data released by the Korean Statistics Agency on the March 27th, the online price of KF94 masks recently exceeded 4,000 KRW, which is 6-8 times higher than the pre-epidemic (700-800 KRW). 
The Korea Food and Drug Safety Agency previously announced that since the 27th March 2020, 3.5 million masks have been distributed to the country every day, and sold separately at post offices, pharmacies, agricultural cooperatives, and other places. Each person is limited to 5 at a time. But still in short supply!
Italian mask prices soar 10,000%
In Italy, some merchants have increased their selling prices due to the epidemic. Italian Deputy Prosecutor Tiziana Siciliano said: "The online price of masks has increased from 10 cents to 10 euros, and a bottle of disinfectant with a capacity of one liter was sold last week for 7 euros, and now costs 39 euros."
But even though the price is so expensive, masks in some northern supermarkets are almost sold out.
In addition, Amazon, eBay, and other platforms have also appeared on N95 masks priced more than 1,000 US dollars, the price was incredible.
Under such circumstances, many foreign companies turned to China for importing masks.
By the end of February, the daily production capacity of masks in China has reached to 110 million units that came in medical and non-medical calibers, the National Development and Reform Commission said.
However, risks remains with the booming production.
Risks of Importing Masks From China
Recently, in Wenzhou, 70 new mask manufacturing companies were established in 5 days.These companies only have manufacturing capabilities, and not obtained export licenses for medical devices. 
What else risks you might be faced with?
At present, the quality of masks produced by Chinese mask suppliers has various grades. Regardless of disposable medical masks or N95 masks, the price of a good quality mask is two or three times that of a poor quality mask.
Many large-scale mask manufacturers are required to pay the full payment before placing an order. This is a huge pressure and risk for the funds of overseas sellers and importers.
Presently, many large and medium-sized mask exporters in China have a minimum order of 300,000 to 500,000. If you purchase nearly 1 million masks, do you have the ability in a short time to sell them out? Worth considering.
Delivery time of the masks is another hidden risk. If a factory gives you a 100% guaranteed delivery time, please be careful cause the raw material and workers in the factories are still in shortage.
What qualifications for exporting masks from China?
Exporting mask from China (Corporate Action) for overseas sales of masks:√ Only those who have a medical device business license in the business scope, and those with import and export rights are allowed to export.
Used as a gift or as a purchase maskAs a gift or for purchasing on behalf of an affiliated company (parent-subsidiary, importer), provide relevant certification documents, business license, product medical device filing certificate, manufacturer inspection report.
The Basic Import Requirements & Standards of Masks in several major countries and regions
South Korea
Erforderliche Unterlagen

 1. Bill of landing
 2. packing list
 3. invoice
 4. South Korean importer's business license
Mask requirements
If masks are made in China, they must equipped with required documents shown as follows:
 1. "Made in China" labels
 2. manufacturer information
 3. shelf life
 4. ingredient content instructions,
 5. manufacturing process. 
After the goods arrive in South Korea, the goods will be sent to the laboratory for precise supervision and testing. After passing the testing, Chinese maks can finally enter the Korean market for sale.
Japan
Erforderliche Unterlagen

 1. Bill of landing
 2. packing list
 3. invoice
 4. Registration with PMDA Business information
Mask requirements
The package of masks is required to achieve 99% of the following filtration efficeincy standard:
PFE: filtration efficiency of 0.1um particles and particles
BFE: bacteria filtration rate
VFE: virus filtration rate
カ ル ス カ ッ ト: virus blocking
o Medical protective masks: in accordance with China's GB 19083-2010 mandatory standard, filtration efficiency ≥95% (tested with non-oily particles).
o   N95 mask: American NIOSH certification, non-oily particulate matter filtration efficiency ≥95%.
o  KN95 masks: Comply with China's GB 2626 mandatory standard, non-oily particulate matter filtration efficiency ≥95%
EU


Mask requirements
In the EU, masks are PPE personal protective equipment. From 2019, the new EU regulation PPE Regulation (EU) 2016/425 will be enforced. All masks exported to the EU must obtain CE certification under the requirements of the new regulations.
CE certification is a compulsory product safety certification system implemented by the European Union to protect the lives and property of people in EU countries.
United States


Erforderliche Unterlagen

  1  Bill of landing
  2  packing list
  3 invoice
  4 FDA certification
Mask requirements
According to HHS regulations, NIOSH classifies its certified anti-particulate masks into 9 categories. The specific certification is operated by the NPPTL laboratory under NIOSH.
In the United States, masks can be classified into three grades-N, R, P according to the minimum filtering efficiency of the filter material.
N-type masks can only filter non-oily particles, such as: dust, acid mist, paint mist, microorganisms, etc. Most of the suspended particles in air pollution are non-oily.
R-type masks masks are only suitable for filtering oily particles and non-oily particles, but when used for oily particles, the use time must not exceed 8 hours.
Type P masks can filter both non-oily particles and oily particles. Oily particles such as oil fume, oil mist, etc.
According to the different filtration efficiency, there are differences of 90, 95, 100, which means that the minimum filtration efficiency is 90%, 95%, 99.97% under the test conditions specified in the standard.
N95 is not a specific product name. As long as the product meets the N95 standard and passes the NIOSH review, it can be called an "N95 mask".
Common Questions Summary
Q: What qualifications are required for enterprises exporting medical materials?
A: In summary, if the product is not certificate-related, it can be exported as long as it has the right to import and export. 
If it is a certificate-related product, four qualifications are required: 
 1 import and export rights
 2 Business license
 3 Filing certificate or Registration certificate
 4 Manufacturer test report
Q: I want to export to Japan and Korea at the same time, do I have to meet the standards of their countries? What are the standards?
A:Yes, it must meet the standards of other countries, otherwise it is impossible to enter.
Exporting to Japan is subject to the requirements of the PMD Act. The TOROKU registration system requires foreign manufacturers to register the manufacturer's information with PMDA.
When exporting to Korea, the country of origin must be marked, and KF certification is required.
Q: What qualifications and certificates are required for the export of ordinary masks and medical masks?
A: Masks of Class II and Class III medical devices require a filing certificate or registration certificate before they can be exported.
Q: Trading companies do not have medical equipment qualifications, can they export masks? Manufacturers can provide three certificates, is there any problem with tax refund?
A: Yes, it is completely exportable for manufacturers if they have three certificates. Of course, the business scope of foreign trade companies preferably includes labor protection supplies. In this way, export tax rebates are safer.
Q: What certification do I need to apply for if masks are to be exported to Iran?
A: Exporting to Iran is still relatively complicated, and it is necessary to apply for COI certification in Iran, which is the relevant inspection required by Iran for mandatory shipping.
If you want to find credible face mask supplier 
or trading companies , Elite Stage has reliable sources to help you!
Please feel free to contact our consultant for any questions!
↓↓↓